Audubon Certification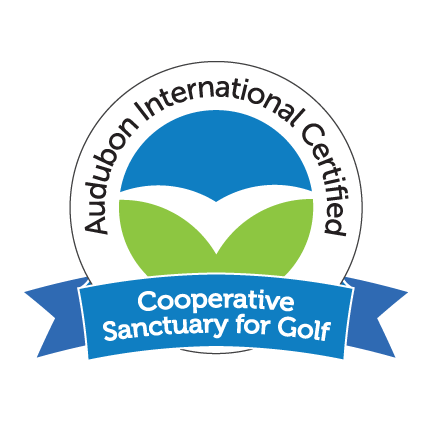 About
Baker Hill Golf Club is committed to the implementation of a wide range of proactive measures to help protect and sustain the local environment. Situated in a stunning New England upland setting above Lake Sunapee, the club is home to a wide diversity of plants and wildlife. The course was designed by Rees Jones to incorporate the natural contours of the land with special attention to protecting the environment. Baker Hill was designated as an Audubon Cooperative Sanctuary in 2013 having achieved certification in six areas:
Environmental Planning
Wildlife and Habitat Management
Chemical Use Reduction and Safety
Water Conservation
Water Quality Management
Outreach and Education
Baker Hill Environmental Policy
Our participation in the Audubon Cooperative Sanctuary Program for Golf Courses balances our goal to be a top-class golf course with our responsibilities as stewards of our environment. We seek to safeguard the quality of the environment and responsibly care for the land, water, wildlife, and other natural resources upon which our course is sustained. We are committed to continuous improvement in environmental performance through best management practices, employee involvement, and ongoing education.
The Audubon Cooperative Sanctuary Program for Golf is an education and certification program that helps golf courses protect our environment and preserve the natural heritage of the game of golf.
Did you Know?
Stormwater runoff from the course is collected in the irrigation pond and recycled.
There are over 90 birdhouses on the course including kestrel and wood duck boxes.
Naturalized secondary roughs have been increased by approximately 5.5 acres – improving wildlife habitat and reducing operating costs.
An artificial wetland was created to recycle equipment wash water.
The NH Audubon Stoney Brook Wildlife Sanctuary lies adjacent to the course.