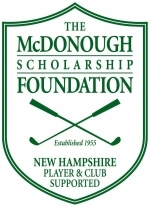 About
All Baker Hill Golf Club employees are eligible to apply for the Alex Gissler Memorial Scholarship and the McDonough Scholarship after committing to return for a second year of employment. Please go to the McDonough Scholarship website to download an Application. If you have any questions, please see either Jenny Reks or Mark Ashton.
The Alex Gissler Memorial Scholarship
This scholarship is endowed by the Members of Baker Hill Golf Club in his memory. Alex is remembered as an outstanding young man and loyal employee. Alex's memorial scholarship is awarded annually to a deserving young man or woman employed at Baker Hill Golf Club. The Audubon Cooperative Sanctuary Program for Golf is an education and certification program that helps golf courses protect our environment and preserve the natural heritage of the game of golf.
Requirements for McDonough Scholars
Any student employee, male or female of a New Hampshire golf course or club is eligible to apply for a scholarship. Candidates should demonstrate promise of academic success, as well as require financial assistance. Once awarded, a McDonough Scholarship may be renewed each year for a total of four years. Annual grants are renewable, upon application, depending upon annual maintenance of academic standards and the continued need for financial aid. All candidates must be recommended by the golf club where they are in at least their second year of employment.
Applications are due by mid-May and may be obtained by contacting:
McDonough Scholarship Committee
61 North Street Manchester, NH 03104
Or online at www.mcdonoughgolf.com
Did you Know?
The McDonough Scholarship...